Our Story
FOUNDER & CEO
 
Jeronda Marks aka "Coach J" CEO/Founder of URUAssociates LLC. (Business and Leadership Coaching and Consulting Firm), URU Publishing and URUnique Academy where she helps ambitious leaders and entrepreneurs' level up and lead and boss up and build successful, scalable and sustainable businesses. Jeronda is a Woman of Faith, a Global International Transformational Speaker, Author, Instructor, Trainer, Certified Life/Business/Book Coach and Belief Therapist with over 25 years inLeadership, Personal and Professional Development. Jeronda has a strong passion for helping people reach their maximum potential to live th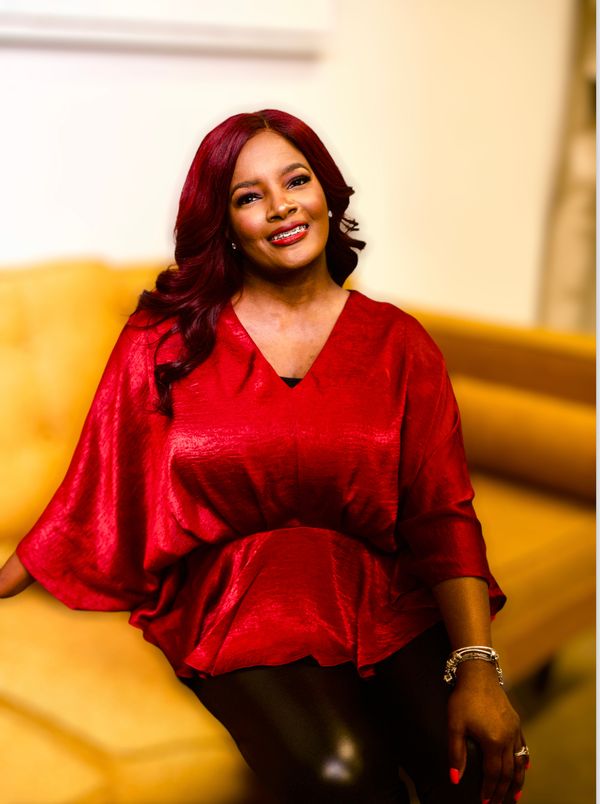 eir "best life" ever. Coach J has helped over 7000 thousand men and women over the span of her coaching and consulting assignment to conquer their fears and build their confidence to LEAP into purpose unapologetically. She has coached over 450 business owners throughout her career and growing. Jeronda is on assignment to Develop, Inspire, Empower and Stimulate the minds of even more leaders to become winners in life, business and ministry.  She loves to push individuals out of their comfort zone and watch them LEAP INTO GREATNESS and GET RESULTS IN LIFE. She has a unique way of weaving in personal stories and spiritual life lessons in every preaching, teaching, training and literary engagement. She strives to be a "woman of excellence" going the extra-mile in all that she does. Jeronda loves to empower others and strongly encourage individuals to be themselves and to express themselves in a their own unique way! 
OUR JOURNEY! 
I was just like you. I lacked the confidence and courage to make my dream a reality in becoming an author. I made so many excuses and even played the blame game. I was allowing my own limited beliefs to block my progress in becoming a published author. I was so frustrated, disappointed and discouraged by all the delays and the setbacks on my journey that I gave up in believing that it would ever come to pass.
It wasn't until August of 2014 that I made a decision that shift the trajectory of my life. I decided to invest in myself and hired me a Book/Business Coach and the rest is history. It was such a blessing to find someone who believed in me and believed in my dream of becoming a self-published author. Finally, this was my moment to "BIRTH THE BOOK IN ME." I learned everything about self-publishing that motivated me to establish my own publishing company and to coach and train hundreds of people to do the same. My first book I self published was released in October of 2014 entitled "ME MOMENTS with THE MASTER: 31 Day Inspirational and Professional Devotion. I later released 3 ebooks entitled Put Up or Shut Up: Coaching Moments to Build Confidence and Push You Towards Destiny", "BIRTH THE BOOK IN YOU" Self-Publish Like a Pro Manual and Your Gift Your Increase: Business Start-Up Coaching Guide and Worksheets and I Co-authored a book in 2016 entitled "Classy Come Back: How to Be a Lady in a Rachet Society." and COMING SOON my next book I'll be releasing in July 2022 is entitled "Confidence Made Me Do It." 10 Secrets to Become Super Self-Confident in Life and Business. It was because of my decision to become a self-published author that positioned me for speaking opportunities and interviews with media outlets. I've been able to WRITE. PUBLISH. LAUNCH and PROFIT from my life story and skills. 
Why am I sharing this with you? Because just like someone believed in me, I BELIEVE IN YOU and the message you have to share with the world. YOU KNOW IT'S TIME TO "BIRTH THE BOOK IN YOU." To WRITE. PUBLISH. LAUNCH. and PROFIT from your book. It's time to share your wisdom, experiences and insights with the world. Allow me the opportunity to take this amazing journey with you! 
To book Jeronda Marks for workshops, seminars, speaking and literary engagements, please send an email to jeronda@youareunique.org or Click the link SPEAKING INQUIRY
To Learn More About Jeronda Marks visit us at jerondaspeaks.com